Become a Retailer
In case you have a brick and mortar store and you want to start distributing our products please contact us and we will get back to you as soon as possible.
We Support you wherever we can
We consider our retail partners as part of the Jaimie Jacobs family. 
This also means that we try to support you wherever we can and to find unbureaucratic solutions. 
As part of this philosophy, we developed a state-of-the-art video display to support your daily sales efforts (see below).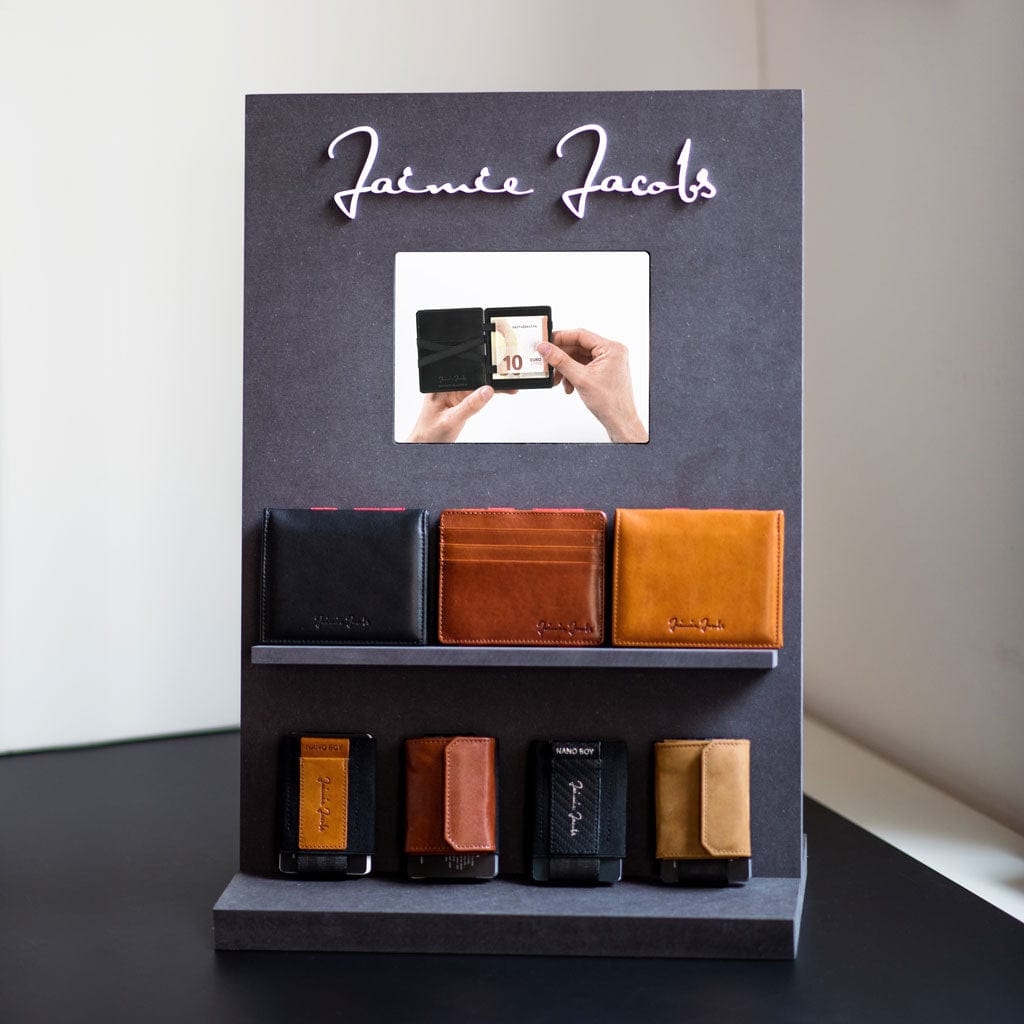 POS VIDEO DISPLAY
We offer beautiful point-of-sale video displays that help you to grab the customers attention. The video explains the unique features of our products - this means it's basically selling our products by itself :) or at the very least it supports your staff in the best way possible.